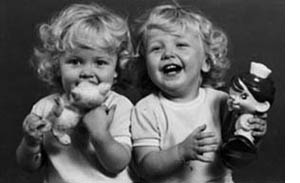 1969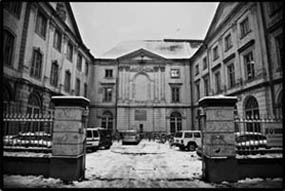 Royal Academy of Fine Arts, Belgium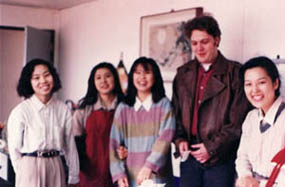 1996, Rough Draft Studios, Korea
During the Spring of Love 1968 when students in Paris, Brussels and Berlin mounted the barricades and battled in the streets with the police - and Southeast Asia stood in flames – Frank's parents thought only of love. They conceived a son who would come into the world in Belgium.
Frank reaches school age in tranquil Belgium and ends up at a strict Catholic grammar school, which he - in keeping with Jacques Brel – experiences as "the antechamber to hell" and a bourgeois career. He is more interested in his colored pencils than in learning Latin. But as there is no room for painting and fantasy in this school, his teachers agree he should devote himself to his creative talents.
Thus, at the tender age of 15, he transfers to the colorful world of a provincial art school. The year is 1984, and the school is a melting pot for Punks, New Wavers and all else that was so utterly weird in the 80s. But the adolescent Frank manages to keep his feet on the ground and dutifully learns his classical academic handicraft. This time around, he earns a general qualification for university entrance and even manages to grab a coveted place at the reputable Royal Academy.
But what now? Film, photography, drawing...? Or maybe film after all...? Animation! That would at least include a bit of everything. So he learns the skills of filmmaking and animation and his final year film project even makes the rounds at several film festivals
After dutifully serving his country, Frank traverses half of Europe while working on various films and television series.
In 1993, he unexpectedly lands in wild and crazy Berlin. Working diligently at Hahn Film, all of a sudden, he finds himself as its art director. His work takes him to locations halfway around the world - but Berlin never lets go of him.
In 2000, he takes over as supervisor for the 3D and Visual FX departments at Artemedia AG.
Then the dot-com bubble bursts and Frank decides to go the crisis alone; he becomes a producer and a director.
In 2004, 4K Animation GmbH beckons. Frank assumes the position of animation director and works on, among other things, 104 episodes for the TV series "Marvi Hämmer presents National Geographic World" as well as on numerous other productions. Aside from that, he sets up a 2D production unit in Berlin and India with which he has just completed Werner V.